Crossfit Oshawa – CrossFit
Metcon (AMRAP – Rounds and Reps)
As many rounds as possible in 12mins of:
21 cal Bike/Row/Shuttle run 25ft

15 Hang cleans 135/95lbs

9 Toes to bar
A fun and balanced triplet today that includes all three modalitites. Athletes should make sure to feel out the first round, since we get free reps on the monostructural piece we can govern our pace here but we can afford to hit this fairly hard as long as we can pick up the bar. With the toe to bar reps being lower, we should be trying to stay on the bar, while pacing ourselves on the hang clean.
Gymnastics Strength
On 2mins x 8mins:
Max kipping handstand push-ups
If athletes can get over 20 reps it should be max strict or deficit.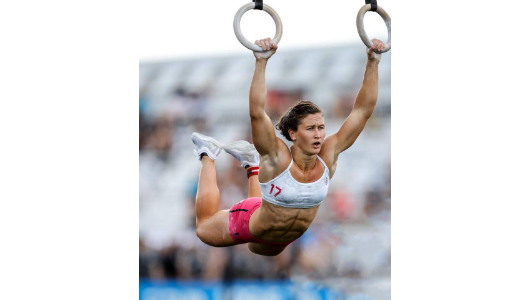 Posted from the CrossFit Games Facebook page, visit: https://www.facebook.com/CrossFitGames/photos/a.192610977447435/2478620682179775/?type=3