Part 1: Rebels with a cause
"If you have a body, you are an athlete."

-Bill Bowerman
It was 2006, we were two University students and washed up ex-athletes, Cam Cassidy and I had found something that would change our lives forever, like millions of others, only we didn't know it yet.
We were rebels of the fitness Industry, we were young, brash, and we approached fitness with a relentless intensity paired with an unwavering curiosity not seen in the average gym; we weren't even CrossFitting yet. We were outside of the box, we trained, we moved large loads in the squat rack, we did a massive amount of supersets; but we hogged equipment, and we scoffed at those in the dumbbell corner, wearing jeans & flip-flops, staring at themselves in the mirror. We also turned our nose up to memberships offered at what we called: "globo-gyms," we were students always on the move, we couldn't get locked into unreasonable contracts. Although rough around the edges, we were not only two CrossFitters in the making, but two coaches and business owners in the making as well.
That summer, Cam had introduced to me a new exercise regime called: CrossFit. He said, "Look at this website [crossfit.com], it's basically like what we are doing now." I looked it up and it had box jumps, rope climbs, and burpees in the workout of the day. It took me months to look into it again. I liked our little routine, I saw no reason to change what was working. I played for the Laurentian University Lacrosse team at the time, after our season ended late that fall, I wasn't hitting the gym as much and thought it would be a good idea to check out that strange CrossFit site. But, this time the workout of the day read clean and jerks, which I had been learning with my Lacrosse coach George Sheppard, who was also a lifelong weightlifting coach out of North Bay, Ontario, the mecca town of weightlifting in our province. George had been teaching me the basics of the snatch and the clean and jerk outside of lacrosse practice because I had shown an interest in the barbell, anything to get away from that narcissistic dumbbell corner. George and I had a great relationship, although his coaching influence on me was brief, he is definitely one of the top 3 coaching influences in my life. I don't remember why, but I held off from going to the gym to do the clean & jerk workout, I went the next day when the workout read "Fran," I did the workout wrong, went back the next day, did the same workout properly, I was hooked. Since this day in the late fall of 2006 I have done nothing but CrossFit style training.
I personally reaped the benefits of CrossFit training in the first month, I remember feeling like I had a secret recipe that no one else had. So after one year of nothing but CrossFit, I ran faster, hit harder, and outlasted everyone on the lacrosse field the next season in 2007. This almost made up for my lack of skill on the field, I was a true midfield grinder, when we got an opportunity on offense I used my speed to get my ass off the field and get a better stick on the field.
When I wasn't in the gym, I was reading and watching instructional videos on the CrossFit site. I learned how to lift better because in the CrossFit videos I was hooked on, they were incredibly thorough on how to execute the mechanics of the lifts. Before beginning CrossFit I was trying to mimic the compound movements I had seen from the power lifting team (with no coaching) and I was getting injured a lot, these videos I was watching was my first introduction to coaching and even they were helping me, I wasn't getting injured anymore. They weren't sexy videos, they were in fact boring and dry, even for a fitness addict like myself. But I couldn't not watch them and try to absorb everything I could, some internal force was pulling me to everything that was CrossFit. My numbers in my lifts started going up dramatically, I was only 150lbs with clothes on and didn't gain much more weight, but my lifts went up, my heart felt strong by exposure to doses of intensity I had seldom felt before, and I was able to control my body in space better than ever before. I was on the pull-up bar, on the floor, even upside down. I must have looked foolish to others in the gym, but this thought never crossed my mind, I was possessed with a cause I didn't know I had yet.
So when I found CrossFit it didn't just fit, it was a force on me like gravity, there was nothing I could do but let it pull me in.
That winter away at school, I was dedicating myself to CrossFit in the gym and outside of the gym, if you asked me what I was studying in school I would have looked at you without a word and a blank stare across my face. I was studying CrossFit as I experienced it. So I was very excited to come back home that summer and go to the gym with Cam to have a workout partner. We pushed each other that summer pretty hard, there wasn't enough equipment usually at the globo gyms and we only had one stop watch, so Cam would go first and do the workout while I timed him and then we would reverse roles. We were starting to coach each other and we were loving it. This was 2007, the fitness industry was skinny girls and guys with similar legs but puffed up chests and arms, looking like they were ready to topple over with a slight breeze. This was the opposite of what athletic performance looked like, we were foreign to them and they were foreign to us. They couldn't recognize the value we brought to the table and conversely, we were too ignorant to understand their true intentions.
We definitely had big 21 year old ego's, but we were responsible enough to know that we needed coaching, from coaches with experience. Back then there were only a few CrossFit gyms around and we wanted to learn from the best, so we eventually found Mark and Eric who owned and coached full time at CrossFit Mississauga. I called CrossFit Mississauga and Eric answered the phone, "CrossFit!" I stammered around organizing a time for us to come in, I was not good on the phone or with first time introductions. Eric's reply, "Yeah, bro, come by whenever, we will be here." I remember being super excited because it sounded unprofessional, laid back, unorganized… legit, everything that the globo gym's weren't.
We left from Oshawa to Mississauga, a 1 hour drive, to workout. I remember both of us being pumped up, we had been to other CrossFit gyms before, Cam had even done CrossFit Toronto's foundations program. But this I remember being different, there was something competitive in the air, I felt like I had normally felt before a lacrosse game. We had found their 'box' in the classic industrial space, and before we even pulled in we observed a dude running around the building with no shirt on and a sandbag slung over his shoulder that was almost as large as he was. We looked at each other and smirked, before we even parked Cam's car we knew we were in the right place.
Then we walked in, Mark and Eric were in the middle of a deadlift session, they were lifting more than I had ever seen anyone lift in person, and I had watched many power lifting sessions in the laurentian weight room. These two fellas were on another level, they crushed workouts harder than anyone I had ever seen, and it motivated me even more. Then we were able to get in with some people on a workout, it wasn't an operation like CrossFit gyms are today, it wasn't a gym. At CrossFit mississauga it was a group of bro's and gals who would hang out and throw down workouts until they could no longer physically, whenever they wanted. The only thing taken seriously was the programming and nutrition.
A lot of people would be concerned about the coaching hearing this, but Mark and Eric more than made it work, they were excellent coaches with an outstanding mentality that they fostered in their gym. It was no excuses and no bullshit, their T-shirts read: "CrossFit Mississauga: on the front and "Hard as Fuck" on the back.
We had found our new Mecca and our first ever CrossFit Coaches, we would work out daily at our local globo gym and travel to Mississauga whenever we could. There was a point where we were going once/twice per week. I remember being jealous of the regulars, I was so grateful to be able to use their chalk for gymnastics, their bumper plates to drop the bar, flip tires, get up on rings, I felt as if I got 5x fitter each workout at CrossFit Mississauga than at the regular gym doing the same workouts.
Eventually the summer had to come to an end, but I was excited to go back to school and start Lacrosse season. However before I went back, I went over to Cam's place, he was living in his mom's basement. We went downstairs, opened the computer, and we registered for our Level 1 CrossFit certification. It was to take place over thanksgiving weekend in Toronto. We had dedicated so much time to ourselves with CrossFit and learned from some amazing Coaches, we naturally wanted to share this with others. We wanted to spread the amazing secret of fitness and rid the world of the corporate performance killing globo gym. This was the mentality.
If going to CrossFit Mississauga was a ray of sunshine in our exposure to CrossFit, the Level 1 was full blown nuclear radiation poisoning.
Our Story Part 2: Pioneers of Fitness
"Everyone can be an athlete- CrossFit is about exploration of fitness, There can be no govern on that"

-CFO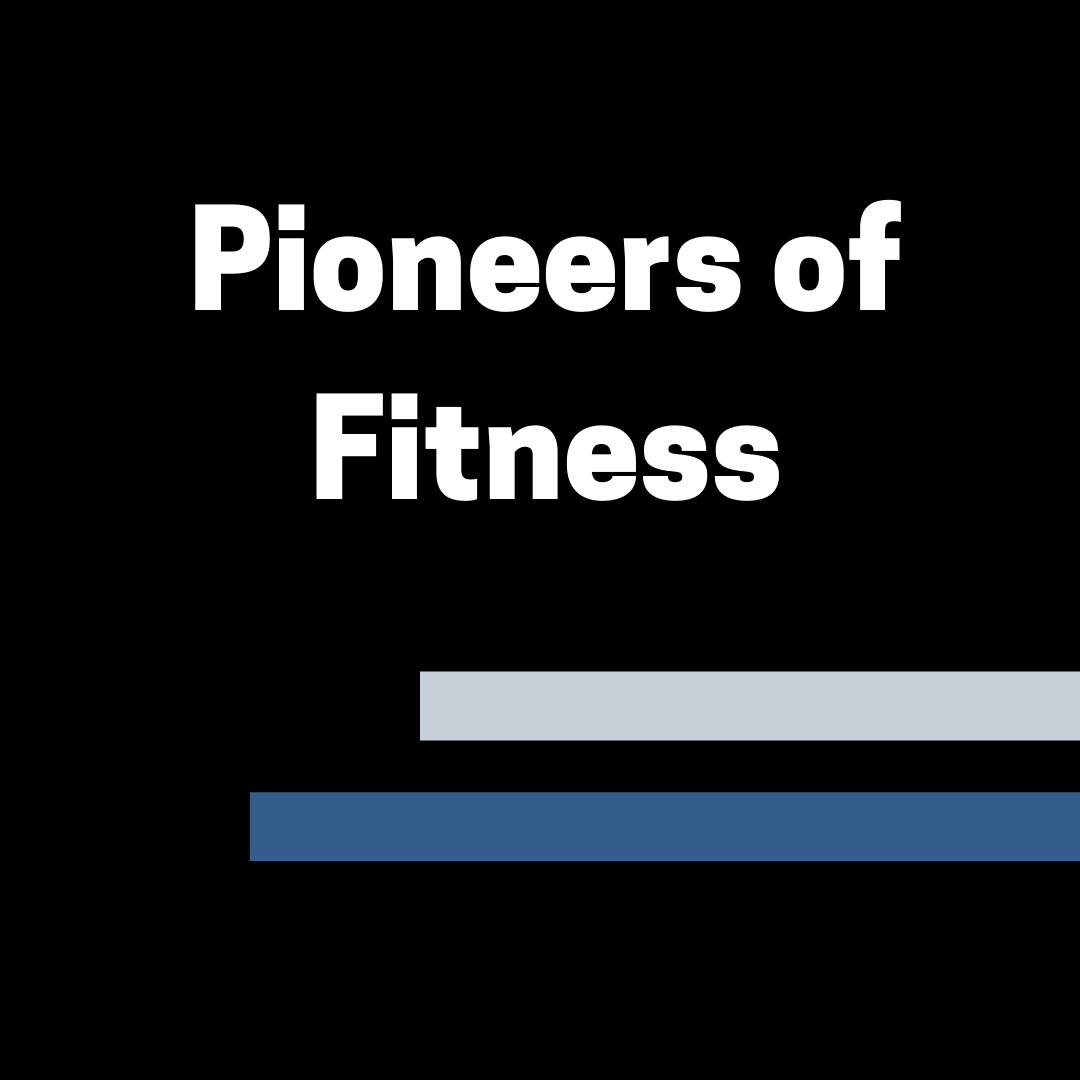 Pat Sherwood, now CrossFit legend, ran the weekend certification and did so with his regular flare. CrossFit has changed exponentially since that time, but Pat Sherwood is still Pat Sherwood, and that I mean in a good way. Being introduced to his perspective was a beyond a privilege. The level 1 opened our lives up to an entire world that we were fully embracing, we were immersed in CrossFit, and what we loved about the CrossFit kool-aide was that it wasn't about CrossFit. It was bigger than a fitness program, it was an ideology. On the surface CrossFit looks like a cult, we wear the same clothing, we have acquired a unique terminology, CrossFitters have an unspoken etiquette, a bond, a strength of community. And yes this sounds like a cult or at least a clique, but in the middle of those two things is something very natural and that people have participated in for hundreds of years. It involves a uniform, unique terminology, and team mentality of bonding and stronger together than individually mentality. CrossFit sits in the middle of clique and cult as an organized sport with an ideology that has reshaped the entire fitness industry from a training and business standpoint. It is more than a cult, it is a culture.
Between this moment in 2007 and opening the doors to CFO in 2009, few events occurred, but the ones that did transpire were massive, programming and our introduction to the CrossFit Games. Cam began personal training in what used to be called Extreme Fitness. He boldly walked into his interview and told the interviewer that he was certified in CrossFit and he was going to teach only CrossFit to his 'clients' (i still cringe at this title), to their credit they hired him on the spot. Cam did very well and built up a solid client base while attending firefighting school. In the meantime I was training who I could under the table back at school in sudbury at the Laurentian weightroom, they had just renovated the entire facility, including the addition of bumper plates that I was able to access since I was CrossFit level 1 certified. I was stoked about that.
This is when I fell in love with programming. If I was going to train 'athletes' (this title makes way more sense to me) I was going to provide them with everything, I needed to become well versed in programming. I had dabbled in Triathlon programming back when I was competing within the Junior Canadian Triathlon Circuit and I had always loved working with my coach on yearly program design, now I got to try it out with CrossFit. To this day my programming style has changed dramatically, but my process remains more or less the same. I tested a bunch of interesting workouts over a certain period, quickly and frantically write down a bunch of ideas spurred from the testing that look like a giant doodle more than a workout program, I put it through a template in order to balance out the program, then I retest after changes. This all goes into a larger plan making Macro, Meso, and Micro training cycles. The evolutions to this process have been: including other athletes in the testing, adding a high performance program for CrossFit competitors, linking the macro to the micro through the mesocycle, and jotting the rough notes up on my large whiteboard rather than scribbled in a hidden note pad. Finally, the best change to my programming process thus far came from the CrossFit Level 2 I did in 2014 where after all this I would begin to run my program through a program analysis to thoroughly check the corners of the CFO program to learn where it can get better in the future. I note any trends or biases and move forward. I can honestly and wholeheartedly say that this is my favorite aspect in life to 'geek out' in. I've never tapped into my inner geek until I began programming.
That year we both were working on developing ourselves as coaches and athletes, then we heard about the 2008 CrossFit Games. If CrossFit has changed our lives, the CrossFit Games changed the map of that life. CrossFit HQ was hosting the second annual CrossFit Games that summer, this was our first introduction to the sport. We followed along every second of the games. CrossFit released the games workouts on the website live that weekend, "live" meant the day after back then. So once all the workouts were released we did a mock games at the globo gym the best we could, there were three workouts in an every second counts format that year. Today the average CrossFit Games runs over 5 days and 10-12 workouts plus.
As athletes, that year was all about improving upon our weaknesses as they were relative to the games standard. My programming started to develop a style, our coaching was starting to develop a confidence, and we inevitably began to discuss opening our own gym to share this with our community.
I went back to school and Cam trained CrossFit Oshawa's first ever ATHLETES. When I came back in 2009, we started looking for spaces and found a small 1,500 sq/ft space across the street from where we are today.
On June 1st 2009 We opened the doors to CrossFit Oshawa and we had a giant to slay: The globo gym. I was grateful to have competition, because I knew that if it was a competition that we would win, we were competitors, through and through. What we were fighting for? I had no clue, and I'm sure we were the only ones who knew about the fight. I just basked in the excitement of competition like I had done throughout my life. We were opposite in every way from the globo gym experience, where the mainstream fitness industry valued muscular looking men and magazine model women, we valued performance, we valued competition. Working out became training and trainers became coaches. We were leveling up the fitness industry without realizing it, the revolution had begun and we were just having fun, doing what we do, competing as the underdog.
Our Story: Part 3- Discovery
"There is no greatness where there is no simplicity, goodness and truth."

-Leo Tolstoy
So, there we stood in an empty warehouse at 23 years old in June facing a debt, a one year lease, one official paying athlete, Mattie A, and I still had to go back to school in Sudbury come September. This was not the way to do business, but from our perspective, we were reaching out to coach CrossFit and build our own community that would influence our larger community.
The timing of opening our passion project was not the best from a business standpoint, but couldn't have been better from a coaching standpoint, we were starting to come into our own and scratch the surface of our coaching and entrepreneurship identities.
I was essentially the heart of CFO, I worked with passion, gave life to the gym and sparked ideas. When I was beating to my own pulse, Cam quickly developed as the brain. Without him the life of the gym would have no direction, nowhere to go and most importantly no filter, because the blood pumped from the heart carries a lot of good ideas but also a lot of terrible ones. To this day I am forever grateful having Cam by my side because the body cannot operate without both the brain and the heart in good health.
Mistakes. A lot were made and many more will be made. The difference is back then we were admittedly afraid of making them, and now we are excited just to have the opportunity to be in a place where making mistakes is a possibility!
We had no idea what we were doing from a business perspective, we built it and hoped that they came. Fortunately we broke even financially that first year and we were on top of the world! We had some amazing people in the gym that year, some of them still around today, one being Evan Bombino and another one of these athletes is a full time coach now with CFO, Coach Becskei.
We were pioneers of the local CrossFit movement, we all had different training perspectives and approaches, we often argued over who's was the best. Was zone or paleo the better nutrition plan, low bar or high bar back squats, volume or intensity, it's come a long way from our dichotomous debates. But, in the end, we mostly let the results speak for themselves. What we had in common was what drove us in the first place, no one had done this before, we were explorers traveling into another world.
the CrossFit revolution sparked more CrossFit gyms with new ideas and boutique fitness started popping up, the fitness industry continues with this trend today. All of this growth, can be traced back to the beginning of the CrossFit movement. They were taking the rough road that we had bushwhacked; they paved it, painted the lines, and put up the road signs. A much needed addition to our industry. If we were trailblazers, the newer CrossFit Gyms and boutique fitness made our trail accessible.
I like to read but I enjoy writing much more, because I learn while I write. I find there are those who read, learn, and innovate from what they read. We need these people, they are vital to our societal growth. But I much prefer to write, to create, to pioneer behind the scenes. To be the first one. There's something daring about it. To venture into the complete unknown and clear the path for people to join me in the pursuit. These are my general thoughts on synergistic efforts and competitive nature. There is a large movement in society, that I think mainly derives from insecurities, that we must play to everyone's strengths and show positivity at all costs. This is a very nice sentiment on the surface but as history shows, completely ineffective and growth stunting. I think this works in the short term but carries no weight in a grander perspective, if we give participant medals to every competitor but no trophy to the winner, where is the direction? All we are doing at that point is telling ourselves that our ego must be fed at all times and it starts to take the driver's seat. Nowhere in history had this ever been a good thing.
I think the confusion comes from the irony that a focus on results does not yield our desired results, rather a focus on the process to get there is what enables our goals. But, we cannot take away the result completely, the goal cannot be to safeguard our human emotions from the inability to achieve the results we seek, but to experience the emotions that come with this failure fully and learn to respond appropriately to our failure. I believe this to be the only way to achieve anything big or small. The bigger the goal the more failures to overcome in the pursuit.
To battle through competition, face our failures and rest our heads at night knowing that we endured morally, that's life, that's CrossFit. Expelling competition is like being in the middle of an ocean and riding the ship of all compass and navigation. We are left to drift aimlessly.
As we battled on through the early years our small community seemed to grow with CrossFit the sport, we had many athletes competing in sectionals, regionals, local competitions, weightlifting competitions. Not surprisingly, our athletes all loved to compete because I loved to compete, but I also loved to Coach. I remember always feeling torn at local competitions, I wanted to be there for the CFO athletes but the competitor in me needed to focus on the task at hand. Nonetheless, CrossFit competitions proved to be an amazing experience for myself and my athletes, back then it was common to spend an entire day at a competition, hit up Quiznos on the way home and go out drinking that night. We were in our early 20's… Water and rye was paleo right?
So, the years went on and we had some big athletic achievements come through this gym, we built athletes that were capable of amazing things. In 2012, we had 4 individual male athletes in the regional and a team of 3 females and 3 males to accompany them. This was a big year for us. Connor Vale, one of the male individual athletes, ended up finding himself lodged out west in B.C. where he went on to compete at regionals for years thereafter. He was always a stud in training, but he had that ability to keep himself so even keeled during competition that he never got in his own way. Many athletes, especially in CrossFit, struggle with this, it's a very hard thing to do, and Connor just seemed to be as cool as a barbell in December.
After 2012 came 2013, 2014, and 2015. In 2013 Cam and I bought our first homes, In 2014 I got married, we were living our lives and coaching our small group of growing athletes. We felt like amazing businessmen, we were on top of the world. Man, we were naive.
Time passed where we were focused a little more on our homes than CFO, there were some good people in that gym over those years that I wish I could go back in time and thank for all of their dedication to the community. As Cam and I were living what we thought was a balanced life, coming in to coach at our gym and going home to our lives, nobody was taking care of actually running the gym. The walls started falling apart, literally. To us, we were coaches we cared wholeheartedly about that, we were still going to seminars, certifications, reading material, working on programming. But externally, I can see now that it looked like we didn't give a shit. Big mistake from two young kids way in over their heads.
I remember I was out cross-country skiing with one of our ex-members (who I still get together with routinely), It was midday on a week-day, and I received an email from Cam: "Dude, we need to talk," attached with our monthly finances. We were in the hole. We hand never. Been. In. The. Hole. We got together, argued a bit, went our separate ways and both tried to come up with answers. We slowly got our shit together and started progressing through some books, I would read one then Cam would read one, and Visa Versa.
Then along Came 2015, my Alaska trip.
I had put so much of myself into CFO, and for a couple years it was trying times. I was fortunate to have my wife, Tanya, stick by my side through it all. Tanya is a teacher, who if anyone reading this knows her will agree in a split second, she is the most thoughtful, warm-hearted, but level headed person they know. She is an amazing influencer, leader, and developer of minds.
Since we had been together it was all about CFO all the time, I had definitely neglected this part of my life. I wanted to do something big for our relationship and for myself. We were really into camping, outdoors, and self reliance, along with just seeing "Into The Wild" for the 5th time. So I got the idea to take Tanya to Alaska, we would pack up with our Dog and drive across Canada, and then go North. To me everyone has their way of dealing with a moment in their life where they need to get in touch with who they are, some call it self discovery, some call it spirituality. I called it Alaska. It was my right of passage, to rely on nobody but ourselves and rather than our trip be an escape, it was a calling. I learned so much from this trip, It was the opportunity of a lifetime, and I am glad I got the chance to take advantage of Tanya having summers off for once. The problem was that we were gone for an entire month. July 5 to August 5. That is too long to stay away from a small business with only two people running it.
I will always be forever grateful for the trip, some might think it was an answer to my burn out, but I have "burned out" many times in my life, in many different ways and I have always found the answer in simply working through it and not only does it go away but the effort seems to compound and the resilience to burnout grows stronger. Thus, I really don't think burnout exists. Sort of like overtraining.
After the Alaska trip, I had settled back into the gym and started to take a larger role in 2017 as Cam stepped back. I started to notice amazing things. I had a new perspective, I would continue to develop myself, but I had a larger purpose than my own gym and my own accomplishments. I really wanted to see my athletes succeed, I wanted to develop to be a better husband for my wife, and eventually a father.
We had amazing accomplishments from our athletes, we've had accomplishments that you wouldn't even think of. Previous to the Alaska trip, we had athletes accomplish massive competition goals, but the goal was always to bring an athlete to the games. Fast forward to currently, sitting here in 2019 I have brought 3 athletes there. The first athlete to make it to the games from CFO was Braden Groeneveld as a 15 year old in 2018, training Braden throughout 2016-2018 was definitely a highlight of my day each day in and out, it got me out of bed in the morning. But I noticed that it all got me out of bed, we had athletes from all different perspectives and each accomplishment over adversity gets me in tears. We've had multiple athletes lose 100+ lbs, we've had athletes come off of antidepressants, kick away drug addictions, we've had hundreds of people change their lives not just physically, but mentally, socially, and spiritually.
It's funny that this all came together with forces like gravity pulling down on Cam and I, there was nothing we could do to resist it. We had to learn to go with this force when we have spent our lives in so many ways battling gravity.
In the first few years leading up to opening CFO and the first few years after, it was about us establishing ourselves as coaches and a business. Through much trial and error we were able to understand that what we were doing had nothing to do with us at all, we are a mere facilitator, this place of competition, learning, development, is bigger than us. It is a vehicle for any human being to pick themselves up, hop on, hang on for the ride, and make themselves better.
CFO is the birthplace of fitness for most, and for some it's the climax. I am always hesitant to speak about myself and why marketing my business is hard. But, writing about the CFO story I have quickly come to realize why our story is so vital to tell:
Because our history, is the beginning of your story.